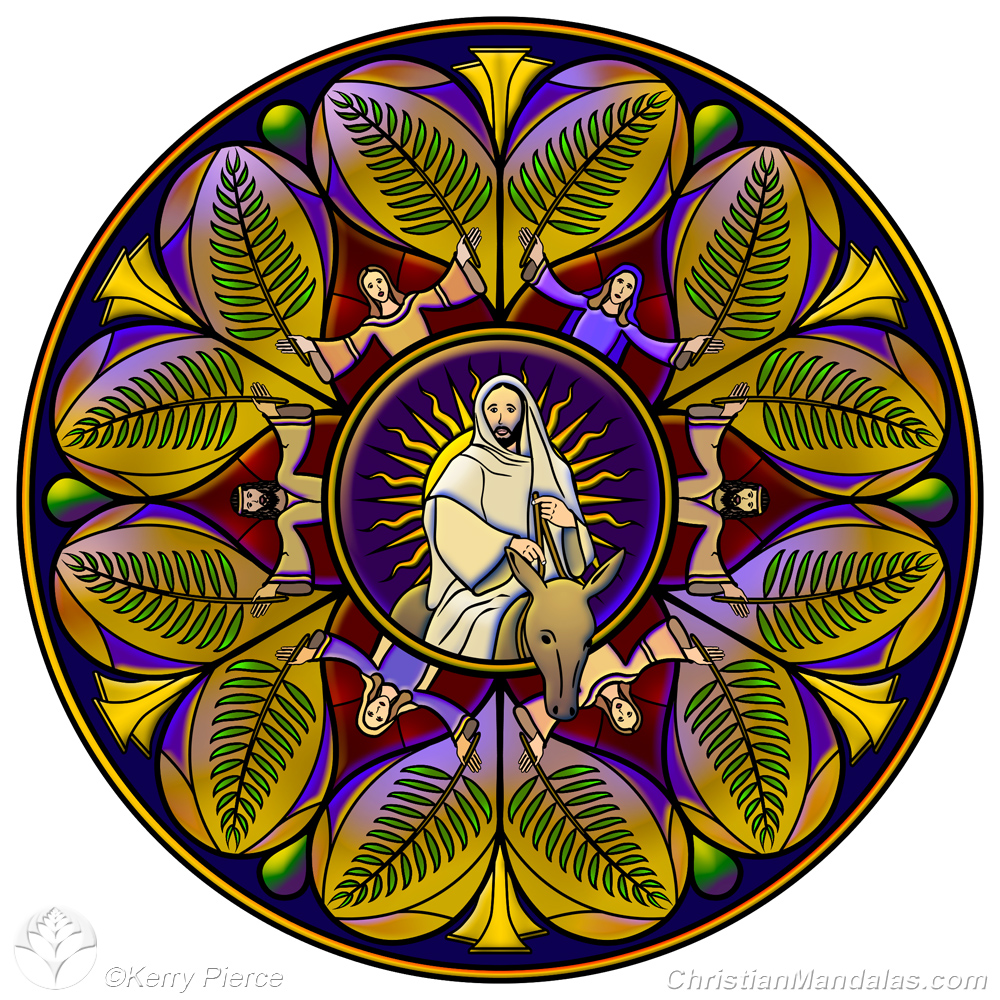 Palm Sunday – The Triumphal Entry into Jerusalem
Zechariah 9:9
Rejoice greatly, O daughter of Zion! Shout aloud, O daughter of Jerusalem! Behold, your king is coming to you; righteous and having salvation is he, humble and mounted on a donkey, on a colt, the foal of a donkey.
After raising Lazarus from the dead, Jesus makes a short ride from Bethany to Jerusalem.
At the time of his ride, Jesus is a local celebrity. The Lazarus miracle has caught the attention of the crowd who have come to Jerusalem for the Passover.
Jesus is still smelling good after being anointed by Mary.
Symbolically, riding a donkey tells us that Jesus is a king—the messianic king who came to Jerusalem in peace.
Rejoice.

From the Devotional Coloring Journal – The Art of Journaling 2