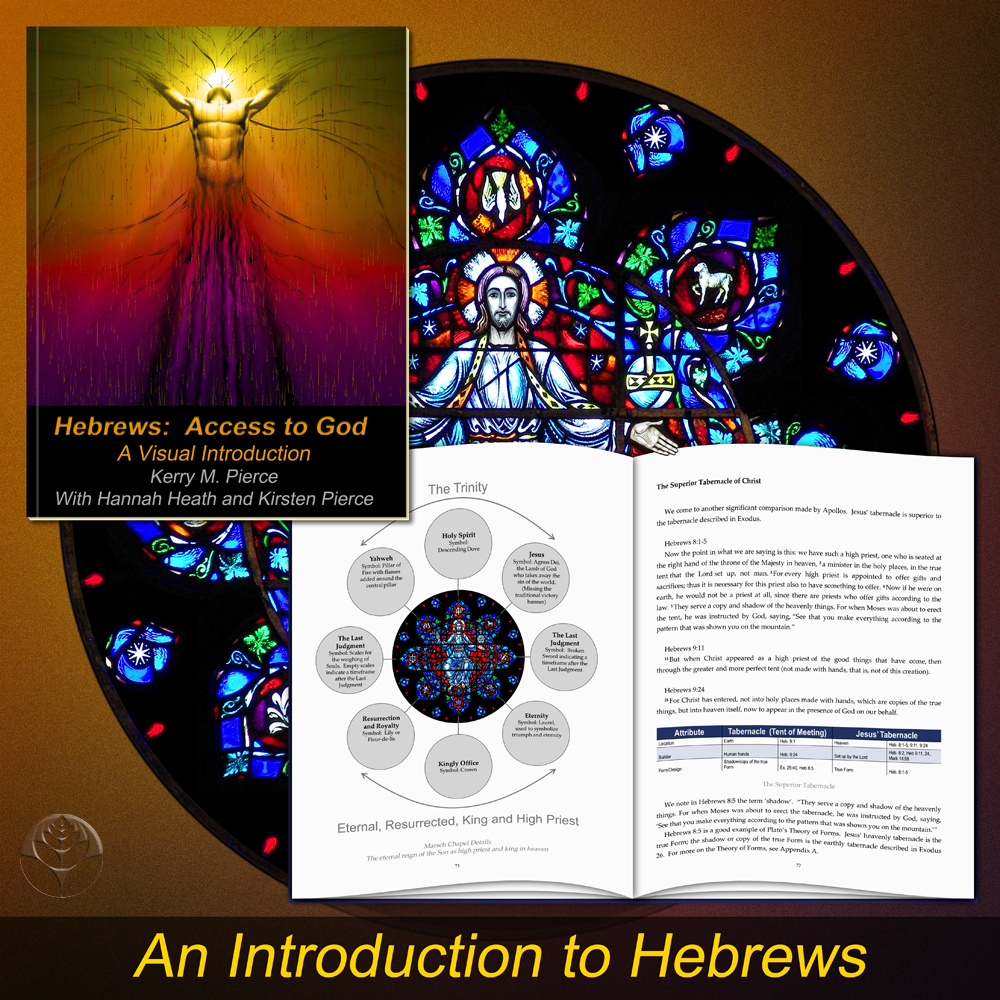 Hebrews – Access to God:  A Visual Introduction is LIVE on Amazon
The Letter to the Hebrews is unique. A sermon written to a group of Christians facing persecution and wrestling with doubt, Hebrews is considered the highest literary quality in the New Testament. The author employs Greek Philosophy, logic, and a wide range of passages from the Old Testament to encourage his audience to hold fast to their faith in Christ.
No other book in the New Testament highlights Christ's supremacy or the high priestly role of Christ as Hebrews does.
Hebrews teaches us that Christians are the most fortunate individuals on the planet. Through the work of Christ, we have been given access to God.
Hebrews: Access to God is a Bible commentary for the rest of us. The treatment falls between an illustrated study Bible and a scholarly text. It employs fictional history, art, and detailed explanation. The study is intended to make the Letter to the Hebrews approachable to all, serving as an introduction to the Epistle.