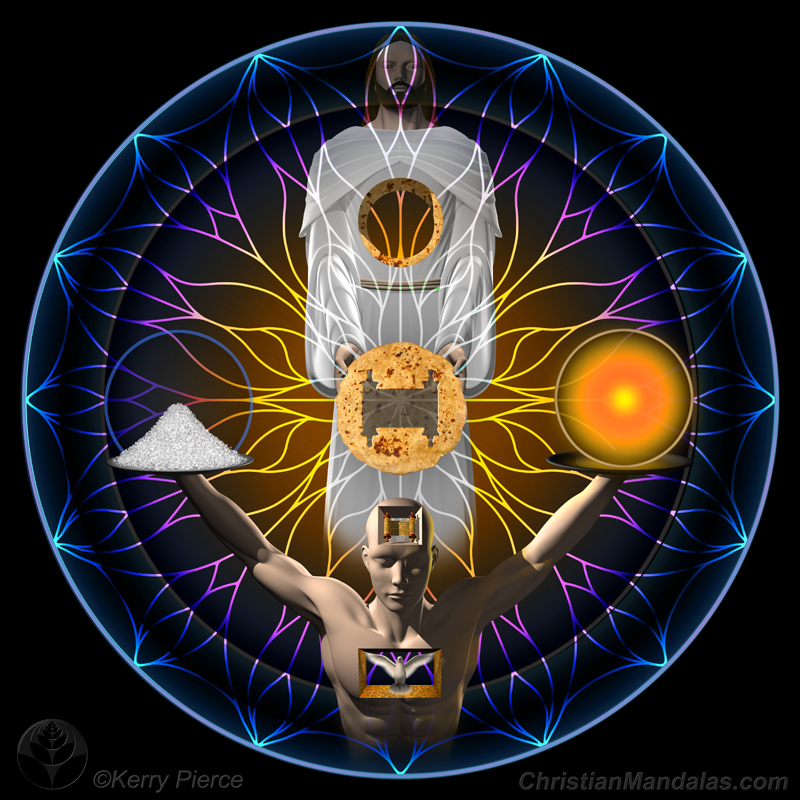 The Christian Mandalas curriculum utilizes visualization, repetition, creativity, and curiosity to help you deeply engage with Scripture.
What's the payoff?
The short answer is accelerated Spiritual growth. In Biblical terms, the believer becomes salt and light to a darkened world by preserving the standards of the Kingdom and reflecting Christ's love to others.
Recall the results from the book Move: What 1,000 Churches Reveal about Spiritual Growth, "Nothing has a greater impact on spiritual growth than reflection on Scripture."
There is a divine image in humankind. Man and woman were initially created in the image of God. That image was marred by sin. But we are regenerate. We have been spiritually reborn, given the opportunity to become Christ-like and morph into the original divine image God intended for us. I want my nature, my very essence, to morph from what it is now, into the nature of Christ – as close as is possible.
According to the Apostle Paul, this transformation is possible. Eugene Peterson captures the thought nicely in his translation of the 2 Corinthians passage.
2 Corinthians 3:18 (MSG)
And so we are transfigured much like the Messiah, our lives gradually becoming brighter and more beautiful as God enters our lives and we become like him.
The words 'are transfigured' is where we find the Greek word metamorphoō. The same word is used to describe the transfiguration of Jesus.
All Christians have the presence of the Holy Spirit.  The Holy Spirit will work with us to morph our hearts and minds towards Christ-likeness over time.  With the help of the Spirit, we are enabled to become something exceptional.  In the process, we help advance the Kingdom, bearing good fruit and laying up treasures in heaven.  Everlasting treasures, which cannot be taken away.
The Christian Mandala curriculum is the best resource I am aware of to help you on your journey to Christ-likeness.
Mandala description:  The mandala was created while reflecting on Jesus' statement in John, "I am the bread of life."  The unleavened bread that Jesus gives us is his very word.  His word is to our souls what bread is to our bodies.  Our souls are made healthy and fit for service in his Kingdom.