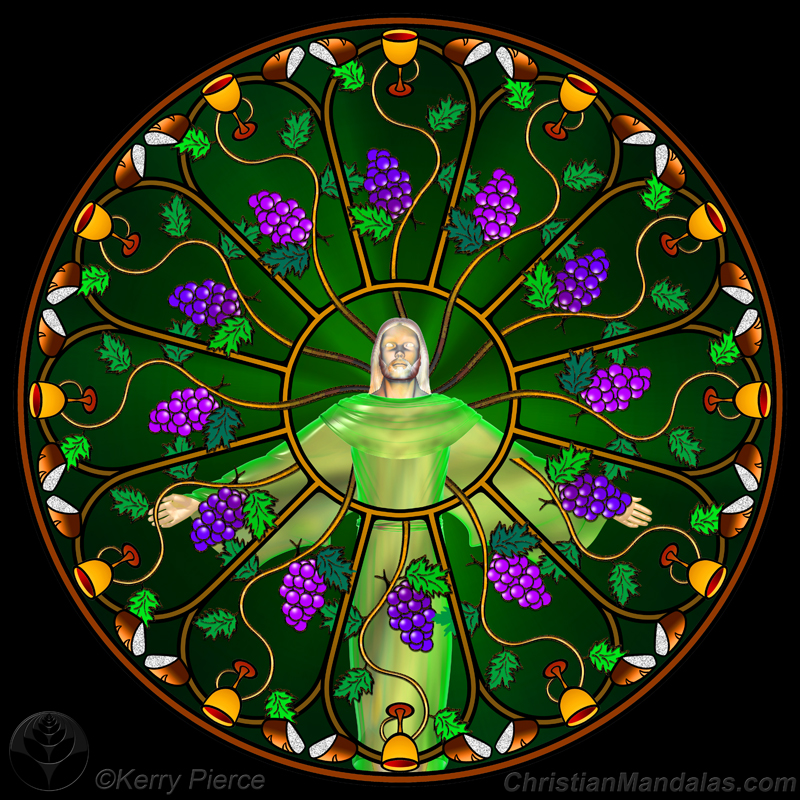 John 15:1 (ESV)
"I am the true vine, and my Father is the vinedresser."
Notes
We abide in Christ. We do this by reading the Word, studying the Word, and listening to the preaching of the Word. We pray and reflect on the Word, practicing it and applying it to our lives. We honor God and thank him for the transformation taking place in our hearts and in our minds.
Abide in Christ, and you will bear fruit. You will make a difference in the lives of your friends and classmates, your co-workers, and your family. Technology allows us to connect with people spread all over our planet. A word of encouragement, a compliment, a kind word – these little things affect lives more than you may think they would.
Perhaps one day, years from now, when we are gathered together in heaven worshipping God, you will come to realize just how far-reaching your impact was on the lives of others.
Symbols
Vine and Branches – A Christian symbol used in conjunction with Jesus' I Am statement in John 15:1. When we connect into Christ, the true vine, we lay up treasures in heaven, bearing good fruit for the Kingdom.
Chalice and Bread – A Christian symbol for Holy Communion. The tangible elements of bread and wine are brought together with the words of our Lord. By Christ's work on the cross, we join together with all believers abiding in community with Christ.
Theological Humor
The mandala above is based on a study I did of John 15:1-5. Perhaps a year later, I came back and studied this set of verses again. I made another drawing to focus on Christ's work on the cross and how it enables us to abide with Him and bear fruit. For the image, I used Leonardo da Vinci's Vitruvian Man as a starting point. The small group I shared this rendering with found it intriguing and also humorous.
Coloring Journal
The Christian Mandalas devotional coloring journal containing a drawing page similar to the main image above may be found here:
Christian Mandalas: The Art of Journaling 2: A Devotional Coloring Journal